IFAA World Field Archery Championship 2024
August 2th to 10th 2024 | Foz do Iguaçu | Brazil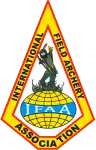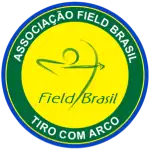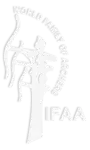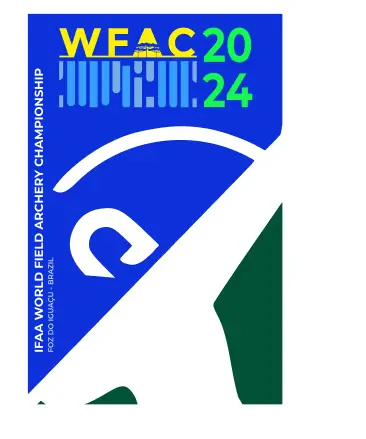 As Chairman of the Organizing Committee and on behalf of the Brazilian Field Association, I am pleased to invite you to the IFAA World Field Archery Championships 2024.
The Competition will take place on August 2nd –10th 2024 and will be shot according to the IFAA rules and regulations. The event is open to worldwide members (limited to 336 archers) in good standing from member countries.
The Championship will be held in Foz do Iguaçu, Paraná State, Brazil. The competition venue is inside Itaipu Binacional – World leader in the generation of clean and renewable energy.
The city of Foz do Iguaçu is rich in restaurants, accommodation, and recreational programs, including the impressive Iguazu Falls. After the shooting day, there are countless opportunities to recharge and rest for the next day.
Finally, on behalf of myself, the event Organizing Committee, and all Brazilian Archers I warmly welcome all of you to Foz do Iguaçu.
Alexandre Borrego
Chairman of WFAC 2024
All registered archers shall be members in good standing of one IFAA member associations. That means you MUST be a member of an IFAA member Association at the moment of registration and at the moment of Tournament.
All registered archers must have recorded 2 (two) Field or Hunter scores in their scorecards within the two years previous to the start of WFAC2024.
All attending archers shall be in possession of the classification card. This classification card shall be presented at the moment of registration, prior to bow inspection. Archers without a classification card will NOT attend the tournament. This statement is according to the Book of Rules 2021-2022 requirements of Article VII A, sub-articles 4 and 5.
ARTICLE VII – SCORE RECORDING AND CLASSIFICATION
A. Score records
4. In all tournaments sanctioned by the IFAA, each archer shall at registration make available his/her official Score Record/Classification Card to the Tournament Chairman to ensure that the archer is in good standing with an IFAA Member and the proper classification of that archer.
5. An archer may not attend an IFAA sanctioned tournament without an official Score Record/Classification Card.
2) REGISTRY FEES AND DATES
Registration shall be open on 28-Aug-2023.
Registration fees for individuals early bird shall be:
Professionals, Seniors, Veterans, Adult and Young Adult: 170€
Juniors and Cubs: 120€
Fees for the Style Team shall be 30€ for each team. Registration and payment at WFAC Registration Desk.
Fees for the Champion of Nations shall be 100€ each team.

Registration and payment at WFAC Registration Desk.
The list containing confirmed archers will be updated every 15 minutes.
Registration shall close on 29/Feb/2024 or earlier, if the number of registered archers reach 336.

The final date to change style is 30/Apr/2024.

Note: Amounts will be charged in local currency (BRL).
Following the link below you will start the Registration process.
Reimbursement of registration fees in the case of a written cancellation.
Send a request by email to [email protected] with subject REFUND WFAC 2024.
• Before 01/Oct/2023: 90% of entry fee
• Before 01/Jan/2024: 50% of entry fee
• Before 01/Mar/2024: 20% of entre fee
• No refund after 29/Feb/2024
The above refund policy is only for registration fees and excludes accommodation. The WFAC 2024 Organizing Committee is NOT responsible for any type of reservations related to accommodation. Please contact travel agency or hotel directly regarding the refund policy for accommodation.
Please note: taxes, charges and administrative fee will not be refunded.
By registering to the WFAC2024 the participant agrees to the terms and conditions of the Championship. Also allow the organizer, AFB – Associação Field Brasil and IFAA – International Field Archery Association, to use the images taken during the event acts, ceremonies, shoots, etc both in photo or video and the use of these images on social media.
Your personal data will be used only to process your order. See details in our PRIVACY POLICY.
6) BANQUET and AWARD CEREMONY
The award banquet will be hosted at the main tent area. Tickets for the Banquet will be sold at the registration desk with a price 30€. Award ceremony to be held in the same venue on Saturday 10th.
The Organization is working on a shuttle line from the listed hotel to the main tent and this service will be offered in the near future. Rental cars are available at IGU – Iguaçu International Airport and are a strong suggestion for those hosted out of listed hotels. For renting a car is necessary at leasr 21 years old, drivers license and passaport.
The access to the ranges will be on the WFAC buses, leaving and returning main tent, only. No cars will be allowed.
Do not stay in Argentina or Paraguay due to the customs process.
The process for crossing borders from Argentina and Paraguay to Brazil can be extremely time-consuming due to customs procedures. Therefore, it is highly recommended to avoid staying in those countries, otherwise it could jeopardize arriving on time for shooting.
The archers meeting place is going to be on CTG Charrua.
The competition will take place on August 2th to 10th 2024 in Foz do Iguaçu, Brazil.
See the full agenda on the side.
Foz do Iguaçu, a city in brazilian boarder with Argentina and Paraguay, is the main base for visiting the impressive Iguaçu Falls, one of the largest waterfalls in the world, and will be the HOME OF WFAC 2024.
Visa required to enter Brazil
As of October 1st 2023, citizens of the United States, Japan, Canada and Australia will once again be required to obtain a tourist visa to enter Brazil.
We strongly recommend that you take out travel insurance to cover any medical expenses that may be necessary.
It is not necessary to have any type of vaccine to enter Brazil and visit the region of Foz do Iguaçu. However, if you plan to visit other areas of Brazil, such as the Amazon rainforest, the yellow fever vaccine may be required, we recommend that you inquire with your travel agency.
impressive and unforgettable
Majestic nature, deafening sound, breathtaking view
Rich biodiversity
A vast array of animal species coexisting harmoniously
Thrilling adventure
Exhilarating ride through the rapids and mist
2nd Batch
October 01st to October 31st 2023
Early Bird
August 28th to September 30th 2023
€
170 / 120
Adults / Junior & Cub
Last Call
November 01st 2023 to February 29th 2024
Batch

Adults Price

Junior & Cubs Price

Early Bird: 

August 28th to September 30th 2023​

2nd Batch: October 01st to October 31st 2023​

Last Call: November 01st 2023 to February 29th 2024​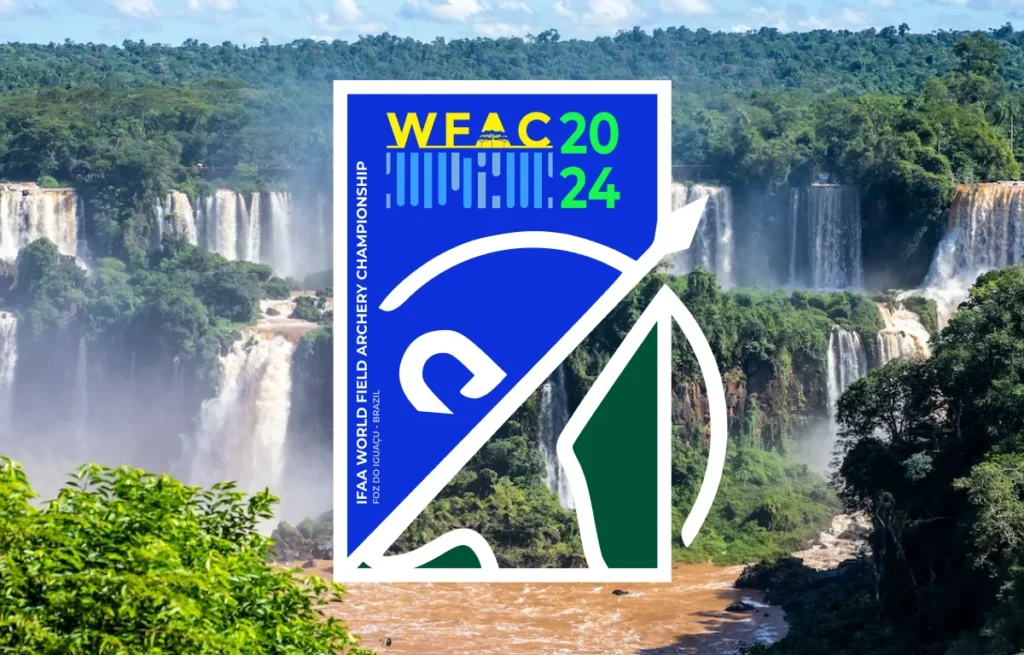 We are very excited to bring to all IFAA Family
Click HERE to open the presentation.